How can we help?
If you're a client and need tech support or to reach your account manager, the fastest way to get a response is to contact your Support Team directly here.
If you have a scheduled conference call or need to reach your account manager by phone, please call the office at 765-477-0047.
Our office hours are Monday-Thursday 8:30AM-4:30PM, Friday 8:30AM-3:30PM EST.
If you're new here and have questions or want to reach out with feedback or concerns, please use the form below to contact us directly. We'd love to hear from you and will get you a prompt response 🙂
Would you like a free marketing consult?
Are you a small business owner who is serious about growing their business to it's true potential? That's you, wouldn't ya say?
If so, you're probably also a small business owner who understands how important it is to reach more customers and clients. Why? Because if you don't do it, your "competition" will, and no one serves your customers better than you. It is therefore your ethical duty to grow your business, to ensure people are being well-served.
Is this you? I hope so. You're who I designed this website to attract.
There's something funny about this website…have you noticed?
If you try to buy anything or sign up as a client here, you'll notice you can't. Why?
Because how could we know we have anything truly valuable and relevant to sell you without first finding out about your current challenges and goals?
Just like a personal trainer, we find out where you are now, ask about your goals and answer any questions you have during an initial conversation. If during our conversation we find that we have a specific area we can help, we'll let you know. One thing is guaranteed: We'll either be able to help OR we'll be able to connect you with someone who can.
Believe it or not, we're not a 100% right fit for everybody. Nor do we try to be. The truth is for 7 out of 10 people we talk with, we don't pitch anything at all. Either the timing isn't right, we're not a good fit, or a number of other reasons. We're not interested in just trying to make sales anymore.
Honestly…when I first started this business, that's exactly what I did. I worked with anyone who'd have me. Big mistake. Over the past 18 years, I've had to learn some things the hard way. I'm sure you have too during your career. So at least we have that in common 🙂
If we click during our conversation, we can discuss the possibility of working together, whether that's now or in the future. If it's not a good fit, that's totally cool too. Absolute minimum, we can hook you up with answers to any marketing-related questions that have been nagging you and/or refer you to someone that will be a great fit.
So no matter what, your time is well spent and totally risk-free. Our initial consult costs you nothing. We can discuss driving traffic, improving results from your marketing, SEO, social media, any marketing-related concern.
If you'd like to apply for a business consult at no cost, click the button below. The only favor we ask is that you be forgiving of our schedule. Sometimes we're pretty booked, but we'll make every attempt to get you on the books ASAP!
Talk soon,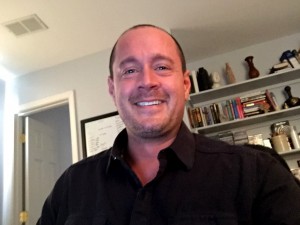 Christian Russell
DT Business Strategies
(765) 477-0047